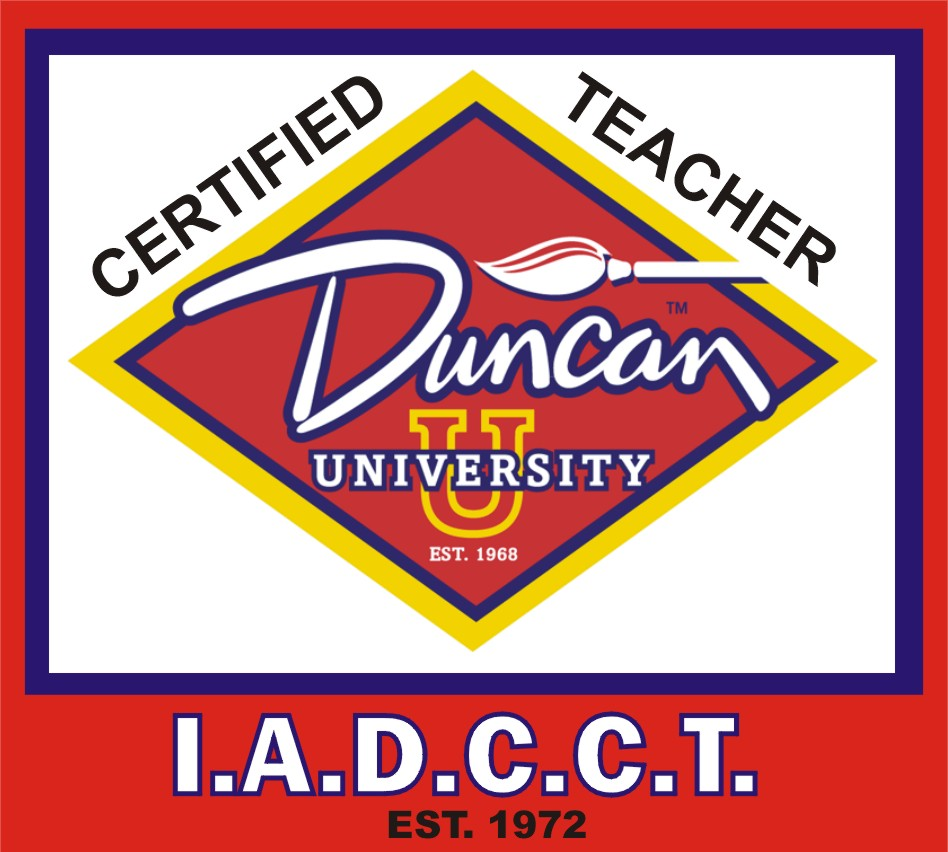 I.A.D.C.C.T.
IADCCT- Rosemary Bodenheimer Award
IADCCT
Rosemary Bodenheimer Award
A prestigious Award created to enhance IADCCT member participation in the Fired Arts.

Guidelines
Rosemary Bodenheimer had many wonderful God given talents as an Artist and Teacher. A charter member and past IADCCT President; IADCCT is proud to sponsor this award in her honor.
This award is a special award for originality and creativity in DESIGN and will be chosen from entries in any fired arts category of a scheduled Ceramic Show. Entry must be submitted by an IADCCT member to be eligible.
IADCCT Members of all ages may participate and need not reside in the show area.
All fired product categories are included, but must be an original design.
Any Ceramic Show can request and sponsor this Award.
The cost of the Trophy and shipping is the responsibility of the sponsoring show.
IADCCT will furnish 50 entry tags to be used for eligible members competing for the Award. These will be sent along with the Trophy to the sponsoring show and must be attached to their regular entry form.
Judging for this award will be done following final judging of all categories, therefore being able to choose from all Original Designs in all fired product categories. The winner need not be of highest points but of the Judges decision.
The Show summary report must be completed and returned to the IADCCT chairman within 30 days (including a picture of the winning piece and/or a picture of the winner and the piece). IADCCT reserves the right to publish this information.
To order this award for your show click here and/or for more information please contact Sandy Hennion, Award Chair at 480 570 5344, or email: sandeeh42@yahoo.com