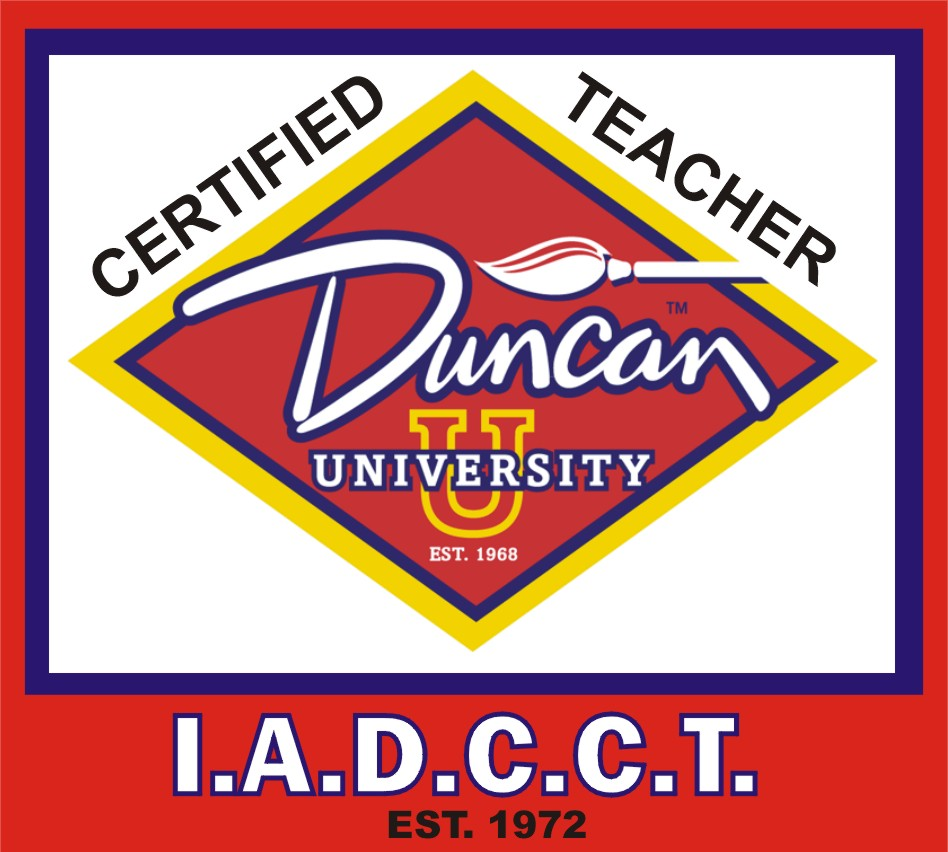 I.A.D.C.C.T.
Membership
Membership Benefits
An annual two-day International Convention in Las Vegas, Nevada which is designed to keep you abreast of the latest in techniques, new products and industry trends. Sessions include hands-on workshops taught by top ceramic instructors using the latest techniques and products plus valuable business and professional information is offered.
Regional Educational Programs that bring the advantages of IADCCT closer to home are hosted by various chapters and/or members.
Educational Showcase Programs. These special programs are designed to benefit our members and to promote ceramics.

"Inservice" programs are scheduled throughout the country. These are hosted by Manufacturers, Distributors or Ceramic Related Businesses. These on-site presentations give awareness of their facilities, products and their contributions to the Ceramic Industry.
"Ceramic Retreats" are designed for four or more members sharing ceramic expertise. "Each one teach one!"
"Service Projects" introduce the "world of ceramics" to service groups and organizations encompassing youth and adults of all ages through our members who volunteer their time, skills and resources.

Special recognition is given to members who participate in the above programs by receiving certificates and Educational Showcase pins.
Yearly I.D. Card, association pin and anniversary charm - Confirmed members annually receive a membership identification card indicating active status and an anniversary charm. An IADCCT membership pin accompanies the ID card the first year of membership.
Quarterly newsletter to keep you on top of what is happening with other members and all IADCCT scheduled functions.
Membership directory - annual memberships validated by January 31st of each year are listed in an annual directory, which becomes a valuable resource to help you contact and communicate with fellow CDTs.
Local chapters are available in many areas to provide easy access to nearby members who are actively promoting added education.
Opportunity to network with your peers - to share information with people who understand the problems and benefits of the industry.
Access to the members only portion of this web site, which contains techniques submitted by members, past newsletters, and important IADCCT documents.
Authorized permission to join the IADCCT Facebook Group.
Friendly, concerned volunteer officers, area representatives and committee chairmen willing to lend a hand or lend an ear, doing whatever it takes to promote ceramics as a hobby or a business.
Address any questions to the IADCCT President, Arlene Smith, asmith@iadcct.com