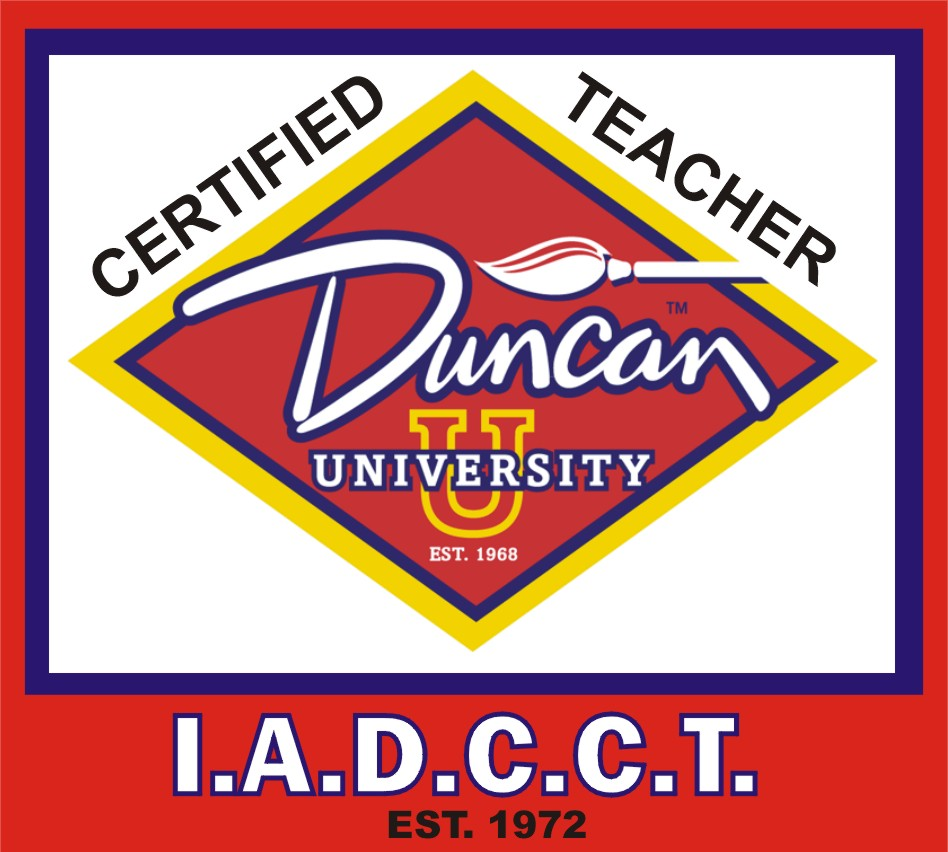 I.A.D.C.C.T.
Chapters
Membership in the nearest Chapter is a great advantage to our members and is highly recommended. Chapter membership brings local members together. It is through Chapter meetings and activities that enable members more of an opportunity to share their knowledge amongst themselves. Chapter involvement can also revitalize your ceramic enthusiasm! Many Chapters meet every month, while others might meet every other month. Several Chapters have added education to their meeting agendas and Educational Showcase events too. Member camaraderie has grown into great friendships. Join one today!
If you have ten IADCCT members in your area you can start your own chapter, click here for guidelines on how to start a chapter.
IADCCT has chapters throughout the United States, in Canada, and some Internet only chapters. For a list of chapters and contacts, download the Chapter Officer List. For a list of chapter web site, see the Links page.