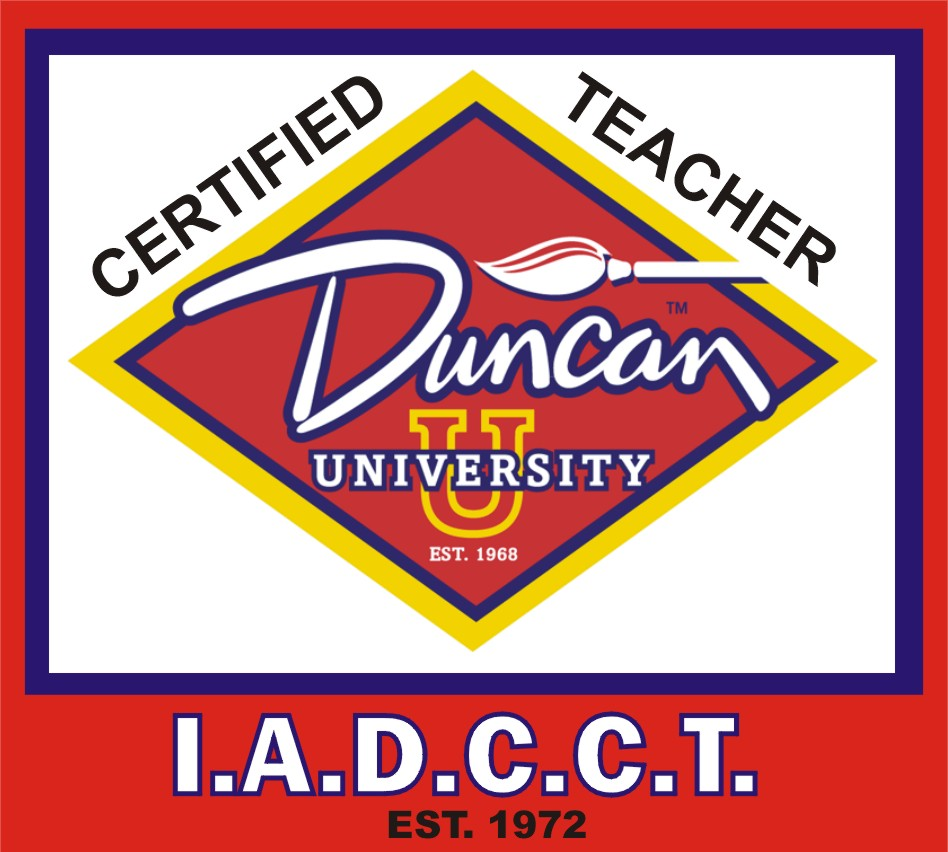 I.A.D.C.C.T.
Cleo Curtis - The Ceramic Teacher who started it all
Cleo Curtis was from Coltsneck, New Jersey. She was a ceramic teacher who traveled throughout the country teaching her classes. She was artistic and extremely knowledgeable in the field of ceramics.
Cleo wrote an educational program for ceramic teachers in the late 1960's and presented it first to the National Ceramics Manufacturer's Association. Upon turning her down, Duncan Enterprises promoted her program, making Cleo Director of Education. In 1968 her educational program was implemented. She developed the idea of Duncan Instuctors, now refered to as Duncan Ambassadors. Their classes were held in Holiday Inn Hotels throughout the country. The instructor would be on the road for several weeks taking their samples with them, giving certification and advanced classes as they went. Cleo would not allow an instructor to teach a class unless she approved of their ceramic samples, and lesson plans were followed to a "T." She was a perfectionist who believed the more education you had, the more equipped you were.
Cleo had a dream ... a dream of an organization for Certified Duncan Teachers. With some Distributors, Dealers and Insructors the organization process began.
In 1988, after her death, IADCCT created the Cleo Curtis Award in tribute to her unceasing love for ceramics and ceramic teachers. This is IADCCT's most prestigious award and the person chosen to receive the award each year personifies the ideals that Cleo instills in us all.
Pat Hinz
Past Member at large